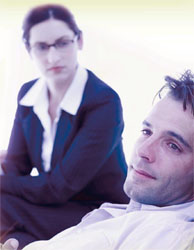 VA provides Internships, Postdoctoral Fellowships, and Practicum Training in many sites across the U.S. With about 480 internship positions at 106 locations and 260 postdoctoral fellowship positions at 58 sites funded each year, VA is the largest provider of training in Psychology in the nation.

We have continued to expand our training opportunities and added 70 additional positions for the current academic year. These positions included additional internship and postdoctoral positions within existing training programs and the development of new internship programs in Boise ID, Canandaigua NY, Columbia SC, Huntington WV, Indianapolis IN, Madison WI, Philadelphia PA, Tuscaloosa AL, and West Palm Beach FL. For the 2012-2013 academic year, VA will start nine new internship programs with a focus on the needs of rural Veterans. These programs will be located in Chillicothe OH, Fargo ND, Harlingen TX, Iron Mountain MI, Nebraska-Western Iowa (based in Lincoln NE), Prescott AZ, Sheridan WY, Sioux Falls SD, and Spokane-Walla Walla WA. Because of their newness, these programs are not yet accredited. However, graduates of these programs will be eligible for employment as psychologists within the Department of Veterans Affairs just as are graduates from accredited programs. All existing VA Internship and many Postdoctoral Psychology training programs hold APA accreditation status.
The VA Psychology Training Council (VAPTC) represents VA on matters of training in national forums and helps to shape the future of professional psychology training within the VA. The VAPTC plays a crucial role in providing guidance both to VA's individual training programs and to the Office of Academic Affiliations and the Office of Mental Health Services on matters pertaining to training in psychology.
Career Opportunities 
Veterans' mental health is a top priority at VA. After returning from combat, many Veterans struggle to readjust to life at home. Our mental health care providers play a critical role in helping these Veterans reclaim their lives by providing cutting-edge care. VA supports this mission by ensuring that our mental health professionals have the most innovative technologies, facilities, and training at their fingertips. When you join VA, you will be a core member of our interdisciplinary care team structure, collaborating with both primary care and other mental health professionals to establish the right course of treatment for patients.
New Internships
for 2011-2012
 
New Internships
for 2012-2013

Boise ID
Canandaigua NY
Columbia SC
Huntington WV
Indianapolis IN
Madison WI
Philadelphia PA
Tuscaloosa AL
West Palm Beach FL

 

Chillicothe OH
Fargo ND
Harlingen TX
Iron Mountain MI
Nebraska-Western Iowa
(based in Lincoln NE)
Prescott AZ
Sheridan WY
Sioux Falls SD
Spokane-Walla Walla WA
From Classroom
to a Career at VA
   
Mental Health Care
In VA

   

PDF Download